Ordinary Habit
2021-Present
Helmed by mother-daughter duo Teresa and Echo Hopkins, Ordinary Habit creates artful products—puzzles, matching cards, and the like—that encourage everyday play. Rachel currently works with the team
on select storytelling projects.



SERVICES


Content Creation
Content Strategy
Copywriting
Creative Consulting
Product Naming
---
Overview
Ordinary Habit creates design-forward goods that help people reset and reconnect with the world around them. Rachel worked with the brand to bring their first-ever guided journal to life. Enter For Now.
For Now

The introduction of a journal is a natural progression in Ordinary Habit's thoughtful product offering. But unlike most wellness journals in the market, the brand wanted its version to be less prescriptive and more reflective.

With this in mind, Rachel worked with Ordinary Habit's co-founders on appropriately naming and writing the journal. After providing a list of options, the team selected For Now as it captured the idea of paying attention to the here and now. In addition to naming, Rachel simultaneously organized, edited, and wrote over 100 original prompts. As Refinery29 said in their glowing product review: "You'll often find prompts asking unconventional or abstract questions—instead of 'How was your day?' the For Now journal inquires 'What brings you warmth?' and 'What feels like home?' Such original questions drive focus, spark introspection, and coax your brain into mindfulness mode."

Rachel wrote For Now's introduction, packaging copy, and tagline ("What will you notice next?"), and consulted on the prompt layout and design. Beyond the page, she wrote select email, social, and web copy for the launch. Rachel then developed a post-launch content series called Taking Note to showcase For Now in use by tastemakers in Ordinary Habit's community.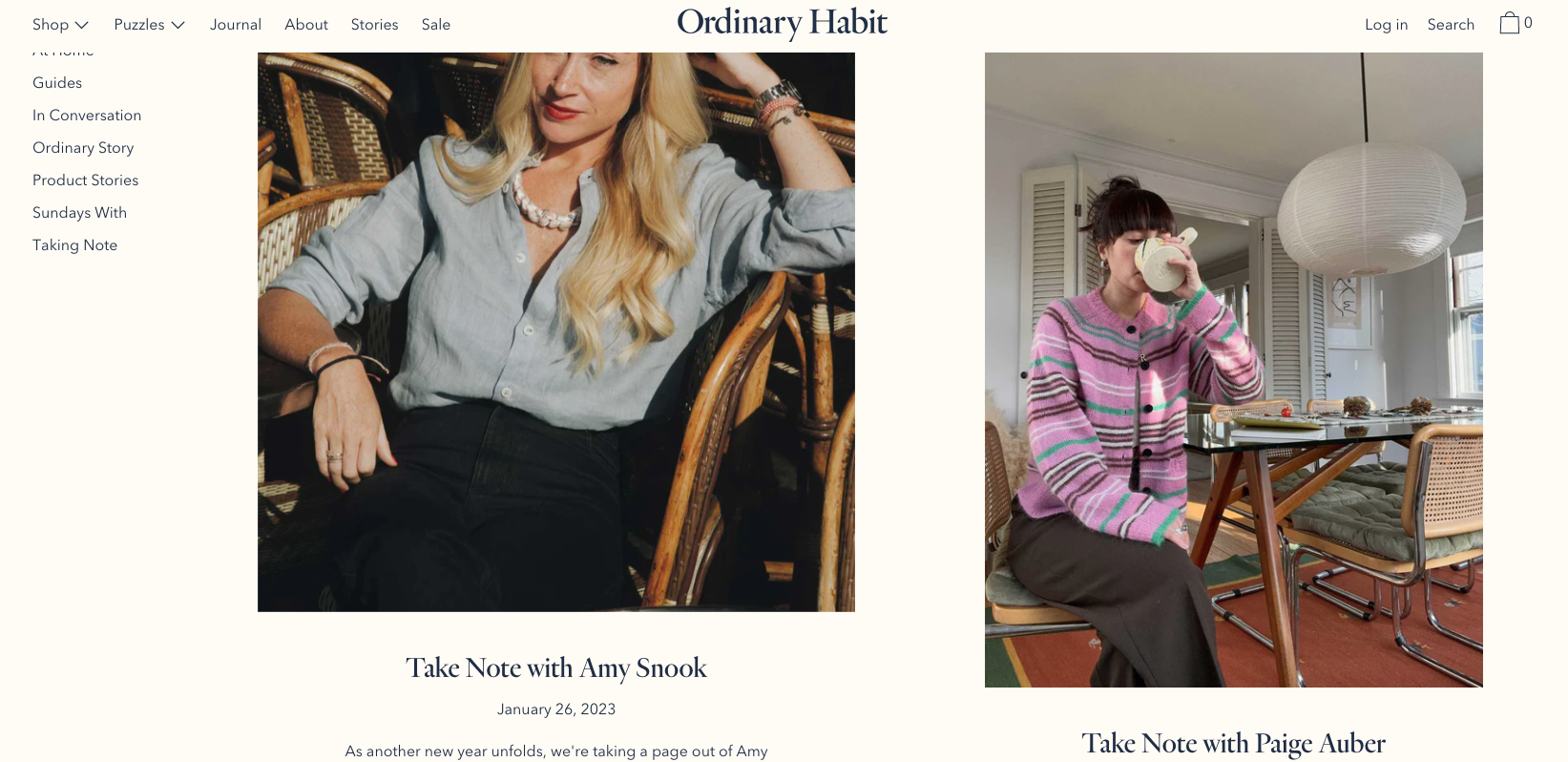 PROJECT PRESS
"A mindfulness habit requires time and commitment—two qualities that conflict with a fast-paced lifestyle. But, the journal's weird assignments and anarchical vibe take off the pressure of production. Each page piles on enough intrigue to make you want to flip another. One thing is clear: this journal was made by artists and not by a corporation."
- Alexandra Polk, Refinery29
---
Rachel writes select copy for Ordinary Habit's editorial, email, and social channels. Additional samples available upon request.

TASKS
Content Creation
Copywriting
PROJECTS
Ordinary Story
Taking Note

Lifestyle Guides/Interviews
Brand/Product Stories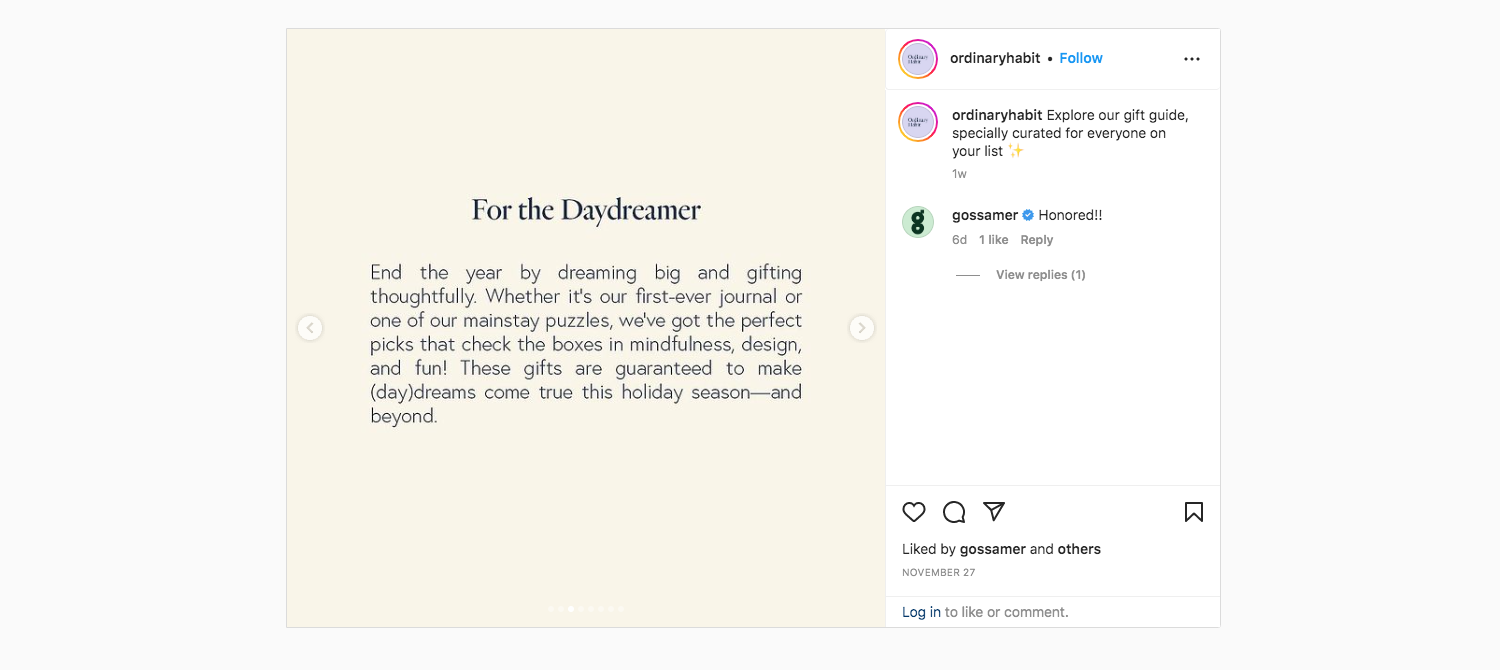 ---