---
When Rachel isn't working, she's likely hanging out with her lionhead rabbit,

Pepper.

︎
Rachel Schwartzmann is a writer and creator based in New York City. She currently hosts

Slow Stories

—a podcast that explores living, working, and creating more intentionally in our digital age. She's been featured by esteemed outlets, including

Condé Nast Traveler

and Forbes. Rachel is represented by Kate Woodrow at

Present Perfect Literary

, and her first book, Slow Stories, will be published by Chronicle in 2024.

Please contact Rachel directly for additional work samples or project inquiries.


︎ rachelmschwartzmann@gmail.com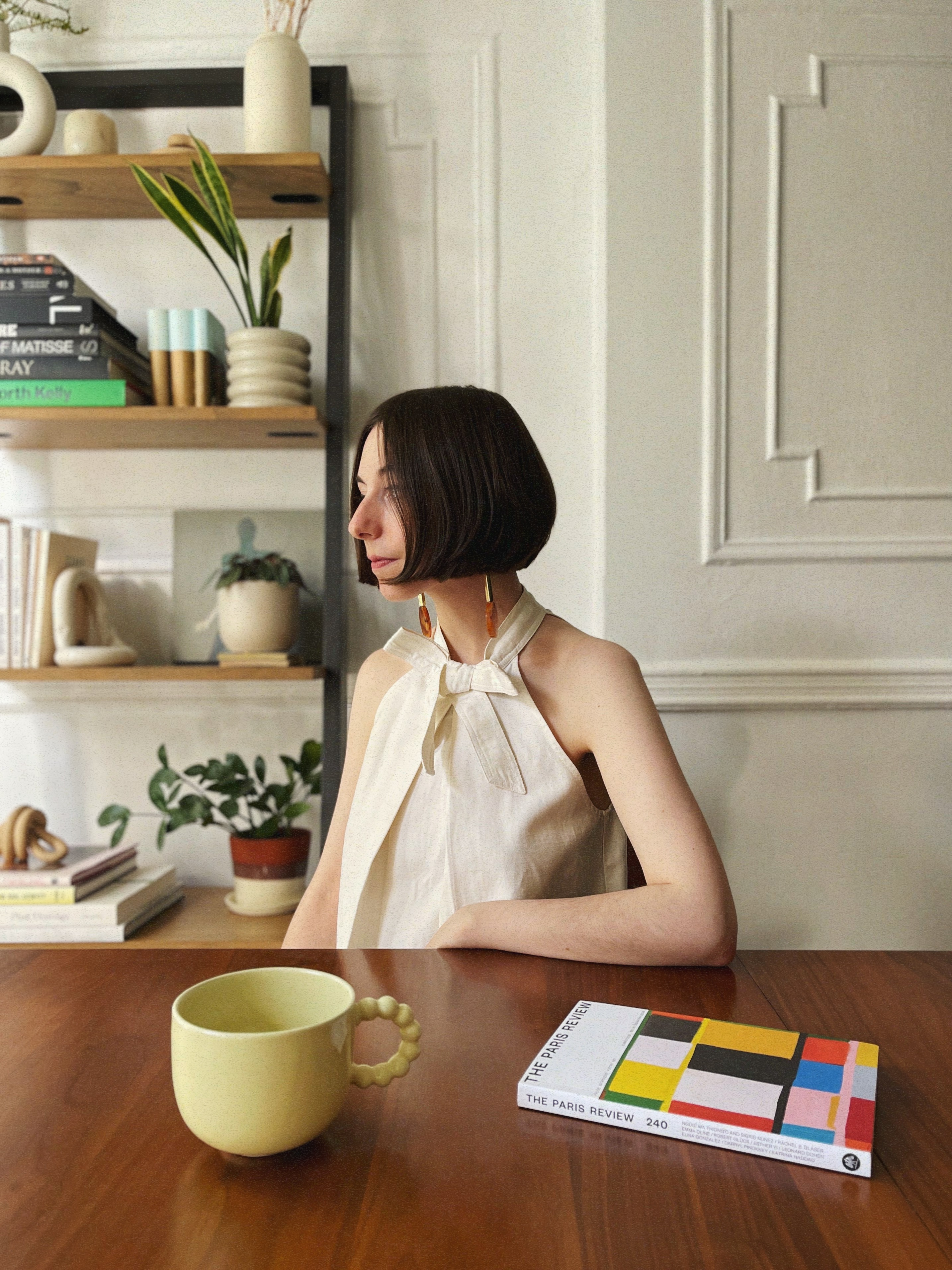 ---
Stay tuned for more information.
---
Hear from leading artists and innovators who share slow stories—and big ideas—about living, working, and creating in our digital age.
EPISODE HIGHLIGHT


"There's always a gathering inside of us. Sometimes what feels really delightful about being in solitude is that you get to reacquaint yourself with that gathering that's inside of you."
- Ross Gay
---
Rachel has interviewed hundreds of artists and entrepreneurs and writes about books, creativity, design, and style.
THE SANCTITY OF A JOURNAL ︎ LITERARY HUB


"Because, over the years, I've shared so much of myself online: my apartment, my clothes, and in the somewhat near future, my book. While not a diary by definition, it's a vessel that contains stories I never thought would see the light of day. It's hard work, and as someone who's still getting used to the idea of having readers, 'sharing' is now a nuanced practice. But by putting pen to paper, I've noticed I'd rather share in the direction of genuine connection than pure aesthetic consumption."

---
Rachel's current offering includes:

Content Creation

Copywriting
Creative Direction
Creative Strategy
Editorial Content
Special Projects
Rachel is an industry-leading storyteller with over a decade of experience. At just nineteen years old, Rachel was selected by Tumblr to participate in their seasonal fashion week creator program, where she worked with brands like SONY and CFDA. Since then, her clients and brand partners have included ADAY, Adobe, Afloral, Away, Brooklinen, Club Monaco, Crate and Barrel, Creed Boutique, Juliet, Kotn, Neiman Marcus, Ordinary Habit, PLANOLY, Refinery29, Rothy's, Scribd, Teen Vogue, The Sill, Tumblr, Universal Standard, and more.

---